Shimatani Shoryu Factory
"Suzugami" Distribution ( since 2016〜ongoing)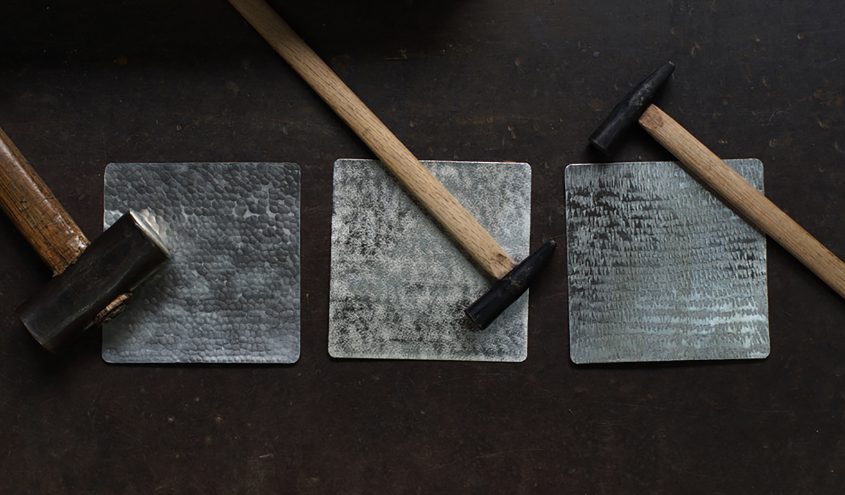 Forging craftsmen of Takaoka City invented an elastic metallic plate, "Suzugami (meaning: paper made of tin). We are dealing with selling Suzugami inside Japan and abroad.
Takaoka City in Toyama is famous for its traditional industry making Buddhist altar fittings. Shimatani Shoryu factory here has been producing Buddhist bells for more than 100 years. Now, it invented "Suzugami". As you understand from its name, you can create many figures with its like-flexible paper nature. Our company, Epiphany Works helps sell it in and outside the country.
Background
Takaoka City, Toyama, where our head office is located, is the central city of Western Toyama prefecture with a population of about 170,000. The city was established by Toshinaga Maeda, who was the second generation of the head of Kaga Domain about 400 years ago. Since he emphasized and recommended casting, it is said that more than 90% of the total Buddhist altar fittings in Japan is produced still now.

However, due to the change in life style of Japanese, the city cannot depend only on Buddhist altar fittings. The craftsmen in related factories here have always discussed about this problem and trying to create innovative works.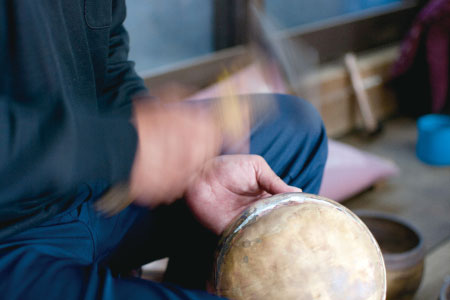 Shimatani Shoryu factory is one of these active factories. It is famous for its hand-made "Keisu"- called "Orin" in Japanese (Buddhist bell) which are used at temples all over Japan including Soji Temple (Yokohama City), the head temple of Soto Buddhism group, Zuiryu-ji Temple (national treasure) in Takaoka.

The craftsmen make "Orin" from a brass plate using more than 100 kinds of hammers. The finest point here is that they make birth of an Orin listening to the harmony of three sounds called "Ko, Otsu, and Mon". They are not making only the figure of an Orin. When people hear the beautiful sound of the finished Orin, they will be obliged to fold their hands for pray. Not so many craftsmen who can make such supreme Orins are in Japan.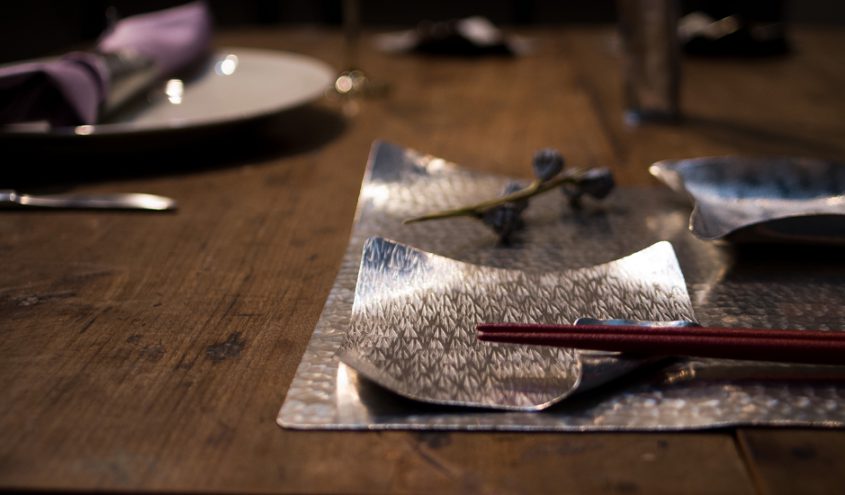 "We live in Takaoka, so can't we, as proud forging craftsmen, make a new heart curing product that can be used in an everyday? " They tried and tried, and finally, created this "Suzugami". They hit the thin rolled tin plate repeatedly, repeatedly, and carefully; the product not only has fine patterns but also is strong. First rate craftsmen in Japan can make the product, and they are not many.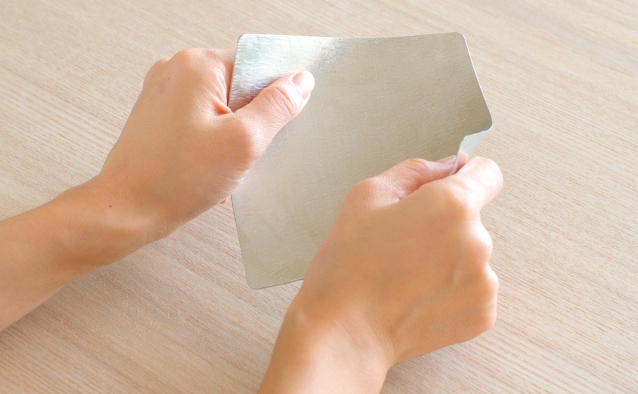 Details of the implementation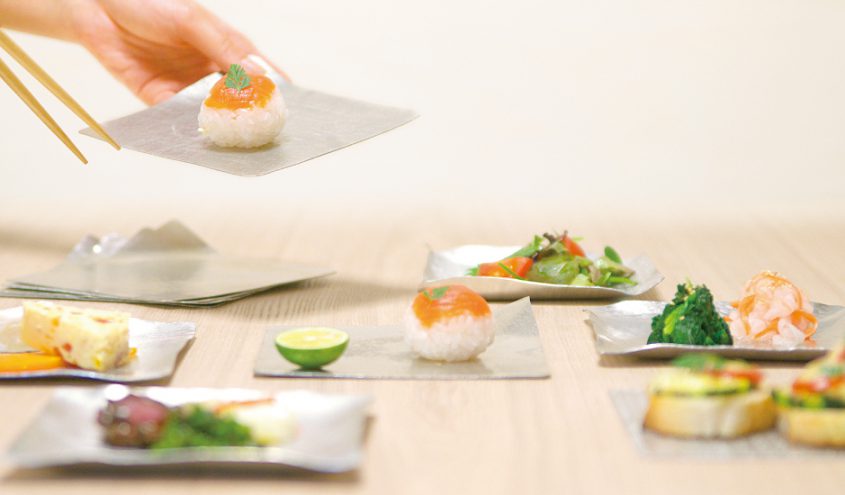 You can make dishes, vases, stationeries, accessory boxes, and so on. You can use Suzugami as you like. It is very popular for everyone; male, female, and foreign people as a souvenir, for everyone.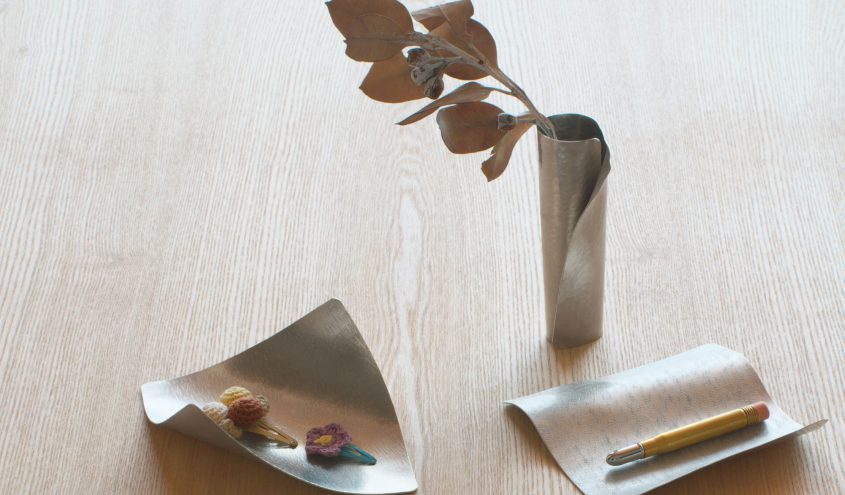 Our company sells "Suzugami" to multi-brand shops in Japan and special shops abroad, to groups, and personal customers. Such one is Spiral Market at Aoyama. We have co-operative fairs there; Mr. Shimatani, a craftsman of Suzugami comes to show his original Suzugami products at workshops there.

You can make your original Suzugami work with your name, initial name, or emblem.