Jodo Shinshu Honguwanji-ha
Modern-day Terakoya: "School Nalanda" (2017)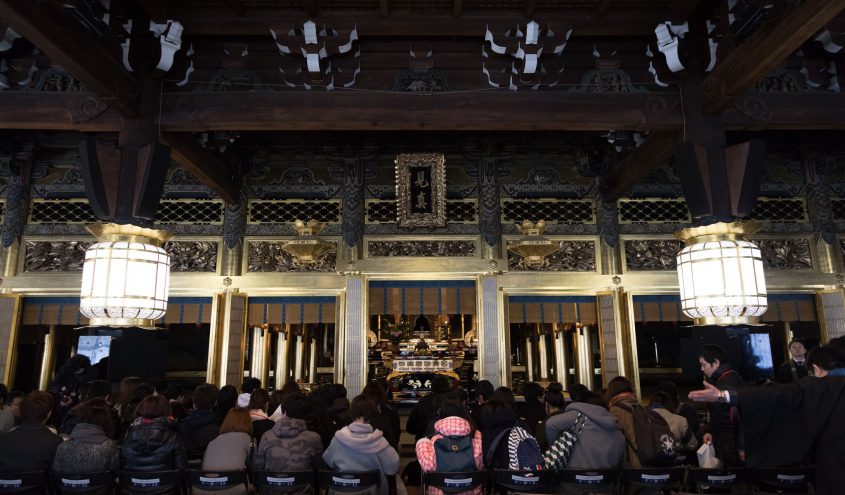 A learning opportunity for the young; studying the wisdom to survive the present and the future at world heritage sites and national treasure temples.
Over fifteen years have passed since entering the 21st century, and we now live in a world where no promises about the future can be made. Won't wisdom accumulated over the years by human kind, including science, art, philosophy, religion and Buddhism that has existed for over 2,500 years, provide us with clues to formulate our own "ring" of survivor in this tumultuous world situation? Based on such thoughts, "School Nalanda" aims to provide a new learning environment by inviting lecturers at the forefront of a wide range or fields including that of Buddhism, engaging in deep discussions and actual experiences.

Background
With our clients, Jodo Shinshu Hongwanji-ha's Promotion Office of Fate Development for Children and Youth, we have immersed ourselves in discussing how to approach the young generation and how to teach Buddhism more effectively in today's world.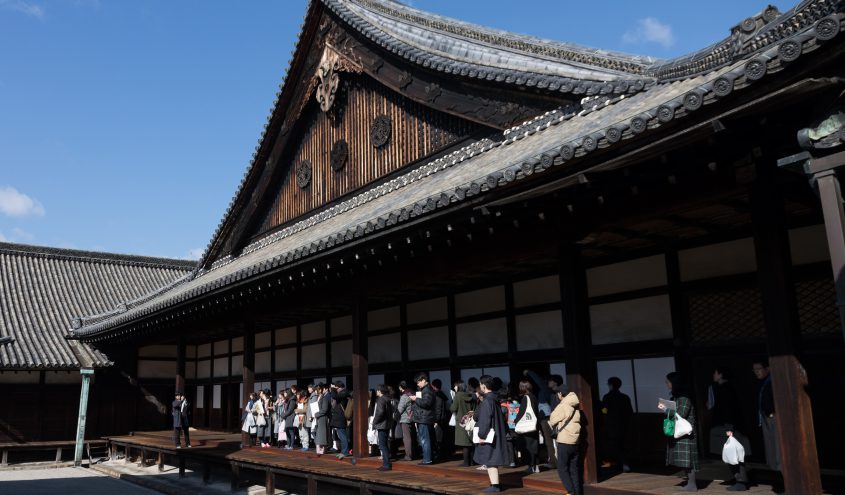 Due to structural changes to the local community and family as well as other various reasons, the distance between Buddhism and modern-day youth has increased significantly. At the same time however exists a study that shows that approximately 50% of the young population "has interests in religion." * The number of youngsters interested has not decreased. As a matter of fact, the numbers have shown a slight increase since entering the 2000s. Approximately 60% of the young population answered positively to the question whether "religion could become his or her spiritual home." This shows that a significant number of youngsters are interested in Buddhism. However, it is also true that many feel that actually visiting a temple and listening to a monk's sermon is a big deal.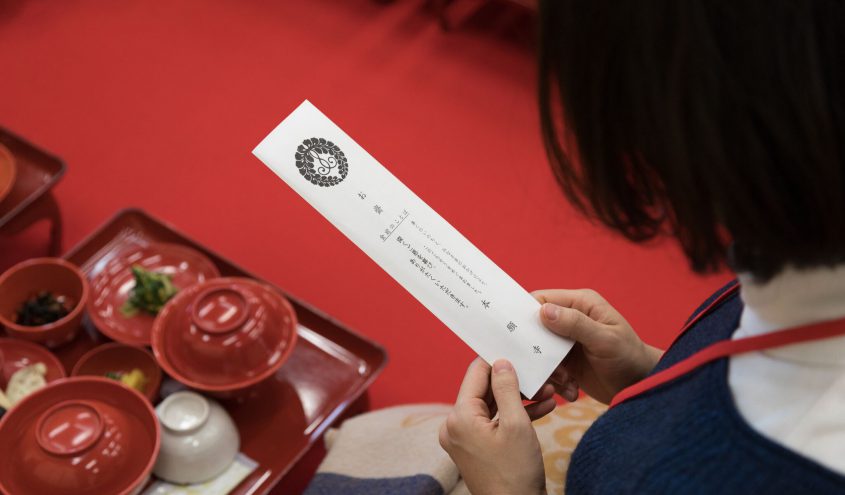 Therefore, we have decided to pursuit an environment in which a variety of wisdoms from a wide range of fields such as art and natural science as well as Buddhism can be learnt cross-sectionally in order to form one's own "ring" of survival that is vital in living through the complex modern world full of distinct values and uncertainties towards the future.


* From "Study on Student Knowledge of Religion: 1995 – 2015 (Institute of Japanese Culture, Kokugakuin University). A survey done on students from 30 to 40 universities.

Details of the implementation
The name "School Nalanda" was derived from "Nalanda University" the world's oldest university established in India around the fifth century in which not only Buddhism but also medical science, astronomy and various other academic disciplines were taught.

In order to appeal to the youth and for answer to be provided towards questions brought up by the younger generation, opinion and suggestions of young supporting staff members mostly in their twenties studying at the university level were taken into consideration when choosing the overarching themes and lecturers.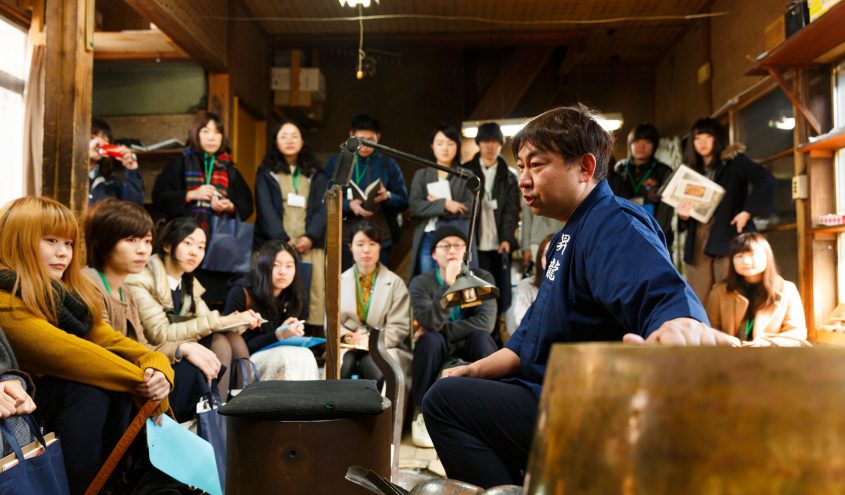 Moreover, for the purpose of preventing the event from becoming a classroom lecture course, hands-on programs focusing on local characteristics were arranged through tours and workshops as well as bidirectional discussions.

2017 became the inaugural year for this ongoing project. The two events were held in Kyoto where the head temple of Jodo Shinshu Hongwanji-ha is located at and Toyama in which the spiritual climate of the "Shinshu Kingdom" still exists. Approximately 200 young men and women took part in these events. The enthusiasm shown by the participants were eye-opening and the discussions that took place between the lecturers and the young participants were very deep.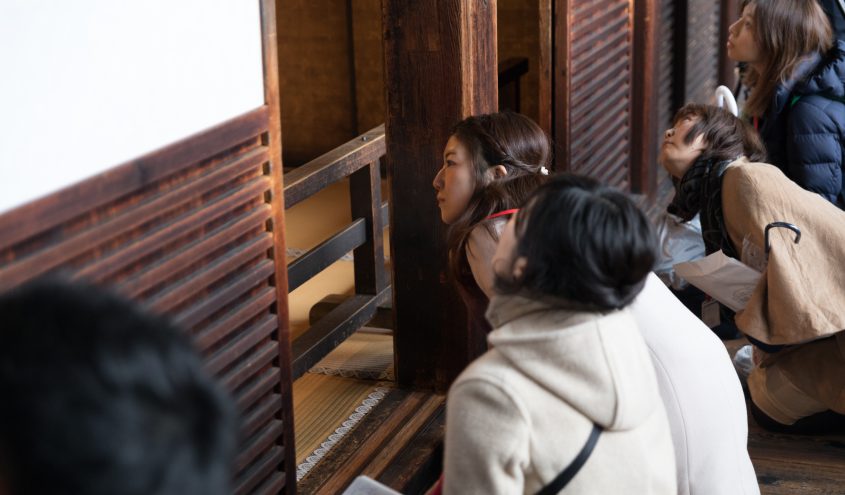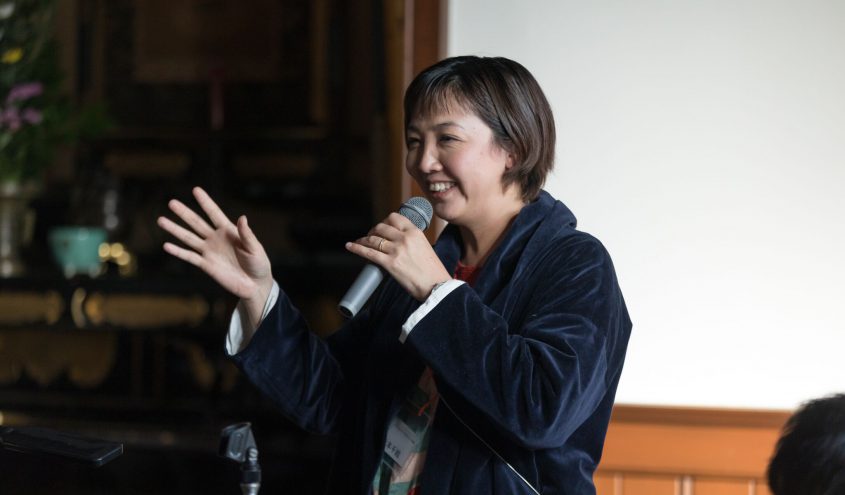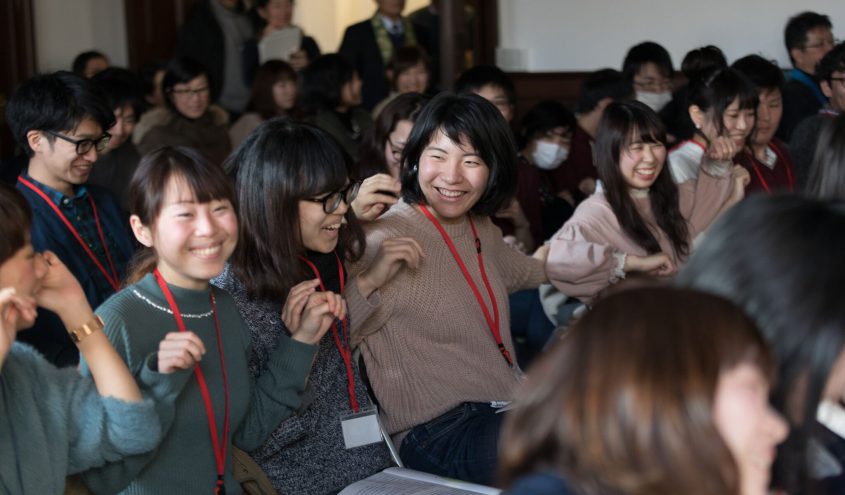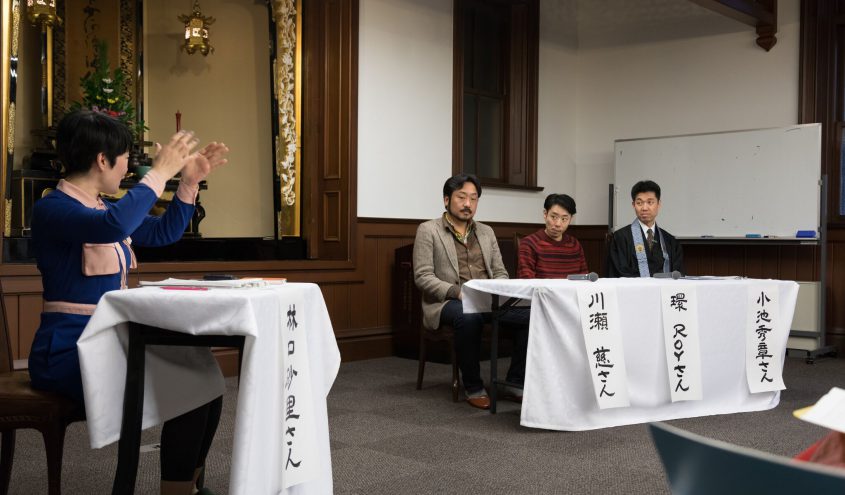 Event Summary
Date and Time

February 4, 2017 (Saturday) - February 5 (Sunday): 10:00 – 17:30

Place

Hongwanji temple / dendoin (Hanaya-machi-sagaru, Horikawa-dori, Shimogyo-ku, Kyoto-shi)

Capacity

60 people / day

Age

15 – 29

Theme

Discrimination and sympathy

Lecturers

Jyoen Amagishi (Monk from the Jodo Shinshu Hongwanji-ha), Hideyuki Takahashi (Cognitive Scientist), Chie Morimoto (art director), Hideaki Koike (Monk from the Jodo Shinshu Hongwanji-ha), Tamaki Roy (rapper / musician), Itsushi Kawase (visual anthropologist)

Host

Jodo Shinshu Hongwanji-ha's Promotion Office of Fate Development for Children and Youth Supporting group

Co-operation

Nishi Hongwan-ji
Date and Time

March 4, 2017 (Saturday) – March 5 (Sunday): 10:00 – 17:30

Place

Asukayama Zenko-ji, etc. (4500-1 Nakada, Takaoka-shi, Toyama-ken)

Capacity

50 people / day

Age

15-29

Theme

Craftsmanship fostered from the gift of land and local virtues

Lecturers

Hiroshi Ota (Monk of Shinshu Otani-ha), Shoken Miyama (Astronomer), Rei Naito (Artist), Kanjyo Asuka (Monk from the Jodo Shinshu Hongwanji-ha), Katsuji Nousaku (cast metal maker), Yoshinori Shimatani (Hammering craftsman)

Host

Jodo Shinshu Hongwanji-ha's Promotion Office of Fate Development for Children and Youth Supporting group

Co-operation

Zenko-ji
* Entrance fee: 1 day - 2,000 yen / 2 days (both) - 3,000 yen (lunch provided for both days)
Results
Participants

A total of 115 people (4th: 62 people, 5th: 53 people) from 17 prefectures

Gender ratio

4th: Total - 62 people, female– 41 people, male 21 people
5th: Total - 53 people, female – 32 people, male 41 people

Age

4th: average age of participants – 23 years old
5th: average age of participants – 24 years old
Participants

A total of 81 people (4th: 40 people, 5th: 41 people) from 14 prefectures

Gender ratio

4th: Total – 40 people, female – 27 people, male – 13 people
5th: Total – 41 people, female – 30 people, male – 11 people

Age

4th: average age of participants – 24 years old
5th: average age of participants – 24 years old

87 cases, converted value calculated by the public relations office: 36 million yen)


- My view of life has changed entirely. It felt like I've learnt as much as what I went through in collage for four years. Although no longer a student, I would be interested in being involved as a staff member.(Kyoto)
- It was very interesting. It ended becoming a valuable moment in my life motivating me to take actions and sublimate. (Kyoto)
- I thought the approach of constantly forcing the participants to view things through a wider lens instead of focusing on the depth of a single aspect and making discussions on similarities and differences was very interesting. (Kyoto)
- I regretted showing absolutely no interest in Buddhism until participating in this event. I am now able to view the world in a different way from what I had before the event. (Toyama)
- Although a citizen of Toyama, I had absolutely no awareness that Takaoka was a city of craftsmanship. Without this event, I don't think I would've had the chance to experience and feel such tradition. (Toyama)
- The event was full of clues in understanding and rediscovering my true self. (Toyama)